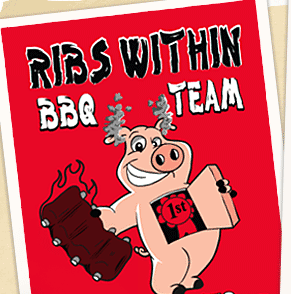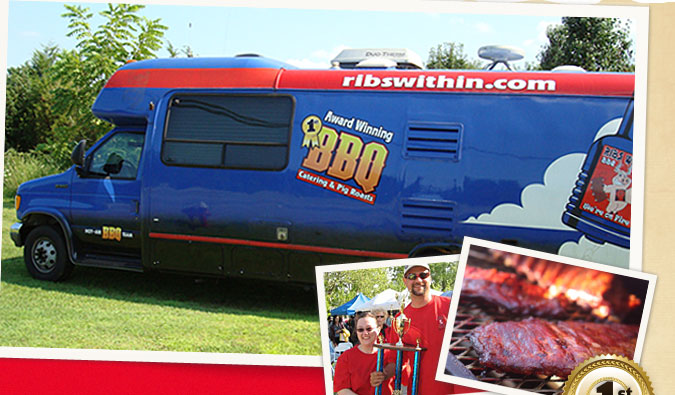 And How Was Your August? Ours was Really Fun, Part 1
August is usually the Hottest Month in New Jersey.
This year August was the Hottest in Ribs Within History!
We started out cooking both Grilling and BBQ at "The Battle of the BBQ Brethren" at the Maples in Manorville, NY. In the Grilling Contest, we garnered a 1st Place in Appetizer, a 2nd Place in Chef's Choice outside the box, and a 4th overall. We made it to the Iron Chef round and competed against 3 other BBQ teams and Chaz Brown, from Fatty Crab and Top Chef:Texas. We tied with our pals Blazin' Butts, 2 judges each, but lost the tiebreaker on Presentation. A great battle none the less.
In the BBQ Contest we had some timing issues and only took home a 5th place Brisket trophy. The timing had to do with getting out of Long Island to get home to watch my episode of CHOPPED. We made it with 10 minutes to spare, we drove through crazy rain storms to do it! It was well worth it to hang with my friends and see me get chopped in the dessert round. I lost to Ernest Servantes, who I now proudly call my brutha. He is an amazing chef/BBQ pimaster and he won CHOPPED Grill Maters because he WAS the best chef there!
The following weekend (Aug 11) I cooked for my 30th (East Brunswick) High School Reunion, called the EBHS 82′ Rewind. It was great as 80 of my classmates gathered for some good drinks, great food and even greater story telling. Some of us have aged gracefully, others of us, not so much…
Aug 17-18 brought The Hudson Valley Ribfest, in New Paltz, NY for our favorite Grilling and BBQ contest. But you can read all about that in the next post.
BTW – You gotta Rub IT to Win IT!  Ribs Within Rubs and Seasonings are available from this page under the Product section.
You keep Grillin' and I'll keep Chillin,
Doug
Posted on September 10, 2012 by admin
Categories:
BBQ News